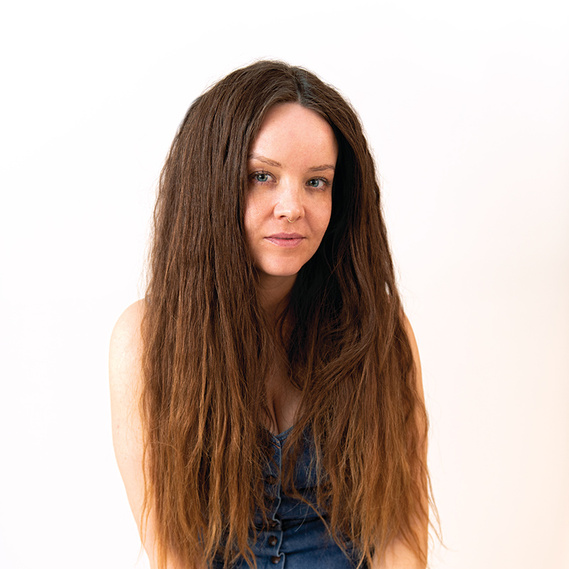 Born in Ithaca NY, Amelia's work focuses on contemporary Americana, documenting the culture of our present time. Making photographs in nearly every US state, her work speaks to solitude, pain, joy, humor, beauty, and the natural world. The first issue of her zine, Natureland, was released in 2020. Amelia earned her BFA with emphasis in photography from Pratt Institute and recently graduated with her MFA from Cranbrook Academy of Art.
I am an artist whose work bridges the gap between the material and the ethereal. My work is on the edge of understanding. My personal quest for spirituality greatly influences the work; my seeking is a part of my process, the result of which is my photographs, a reflection of the seeker
My practice consists of making images taken on the street, collecting and compiling them, and then re-contextualizing them through diptychs and large-scale analog collages. After dividing my archive into categories, I find themes in the objects and beings I have made photographs of. Though it pains me to remove them from my compositions, I feel it necessary to college them into piles of themselves. I am primarily drawn to topiary, fake nature, fake animals, flowers, people, and religious icons. Nature is a major inspiration for me, along with the interaction between humans and the natural world. My current street photography and collection practice is an accumulation of years of continuous shooting and life experience. I am a collector at my core and compulsively photograph to collect. The intuitive nature of my work allows me to gather as I please. As I travel from place to place, spotting, composing, and capturing my subjects, a subject matter and theme are born. I look for connections between my pictures to tell stories about our culture and lives. My goal is cultural commentary through visual poetry.